The Devon Open Studios took place from the 7th to the 22nd of September, giving everyone the unique opportunity to discover the studios of local artists and talk to them about their work and inspiration.
Many artists creating carious styles of art from all around Devon took part in this exciting event, offering an intimate look into their work for everyone. As well as the opportunity to visit the artists' studios, there were also workshops taking place, introducing people into different subjects. Being free of charge, the Devon Open Days are a great opportunity to explore the local art scene.
I'm staying in Exeter for six weeks, so I focussed on the art scene there. 16 artists across the city agreed to present their works and open their studios to the public.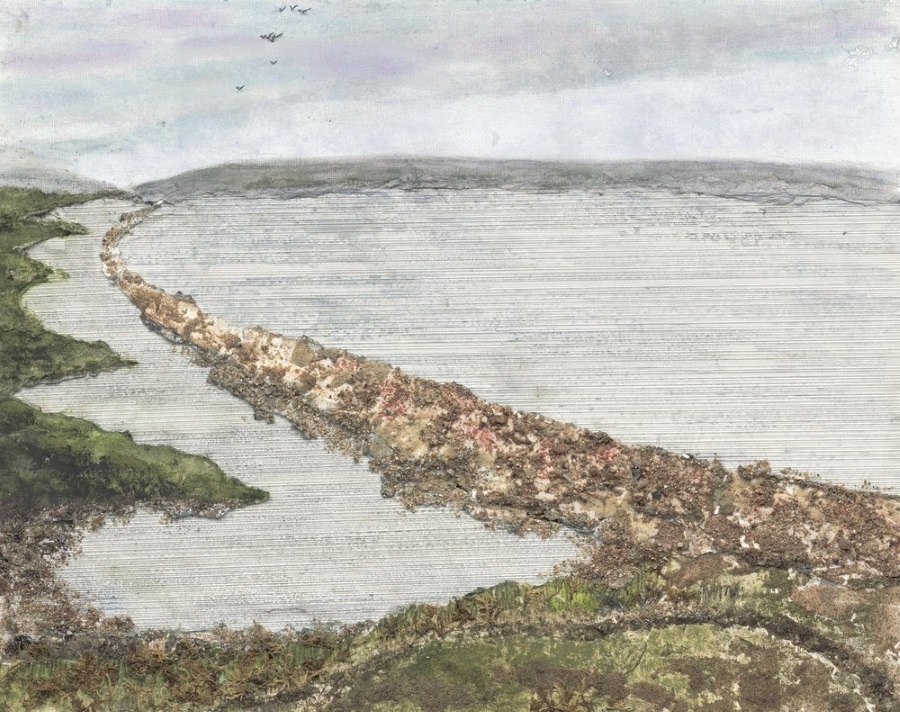 What was really impressive for me was the visit to Susie Bower's studio. Located quite near the city centre, it was just a short walk to get there. The warm welcome I received showed me how passionate Susie is about her work. She gave me a detailed explanation of what her pictures show and the way she paints them. It really struck me that she uses some materials from the Jurassic Coast to create certain effects in her paintings. This combination of local art and the use of materials from Devon's landscape depicts a wonderful approach to painting Devon's wonderful landscape.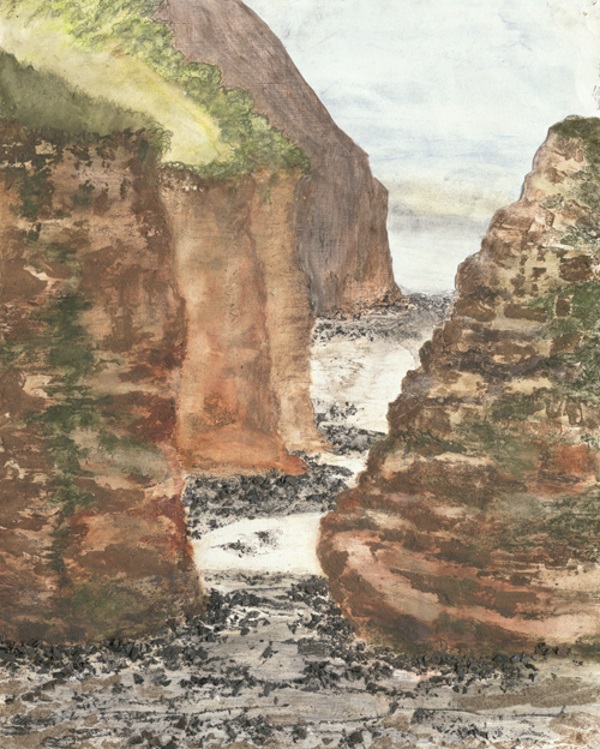 Seeing her paintings and hearing her explanations was very interesting. Having visited parts of the Jurassic Coast the day before, I recognised some places in Susie's paintings. One of the most fascinating things in her paintings was the way in which she captures the beauty but also the wilderness of Devon's wonderful nature. This experience compared with Susie's friendliness made the visit a great experience.
Another local artist whose works I got to see was Tim Harlow. Some of his paintings are displayed in the Exeter Community Centre and give the interior of the building a much brighter atmosphere. Even though the artist himself was not there on that day, looking at his paintings and reading about his approach to art still was a good experience.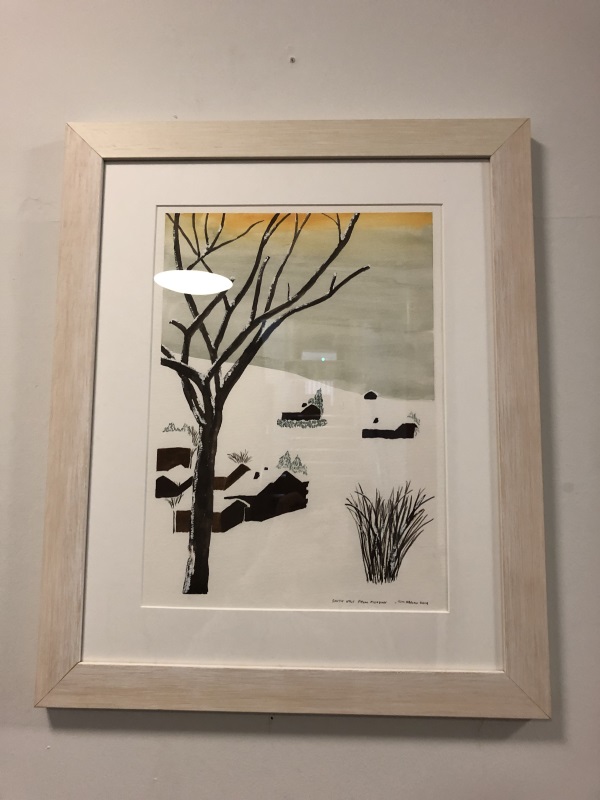 What I really liked about Harlow's paintings is that they seem to capture a certain atmosphere in a perfect way. Often depicting landscapes, his paintings seem to take you into that specific landscape. My favourite picture there was The Descent from the Rifugio Margaroli. As I am quite passionate about mountaineering, this painting and the landscape depicted in it really suited my taste.
All in all, I would have loved to visit many more studios during the Devon Open Days. Exploring these local artists' studios gives you the wonderful opportunity to get to know the local art scene and to speak to the artists about their work. But also, it allows you to see Devon's beautiful landscape through the artists' eyes. This is why this event is perfect for everyone, even if they are not usually interested in art itself.
Related
0 Comments