This was my first time in Exeter, and when I first arrived I was excited to get to know this beautiful city and to visit all possible places!
One of the first attractions I visited was RAMM, a very interesting museum where you can learn many things and travel to other times and places without leaving Exeter!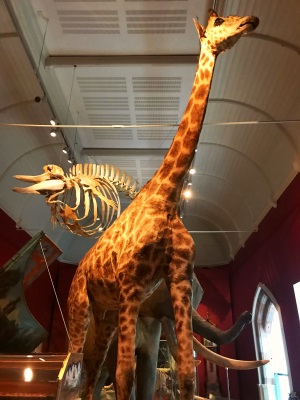 Exeter's Underground Passages is another important attraction that should not be missed, it has a very curious history.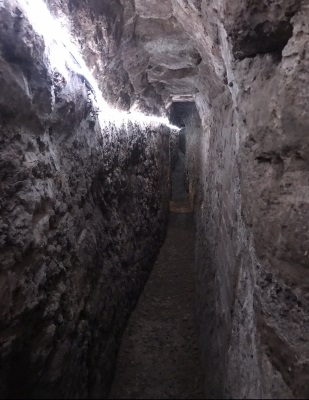 Exeter Red Coats are a group of volunteers passionate about Exeter's history, who offer guided walking tours to tell visitors Exeter's story and curiosities, completely free of charge!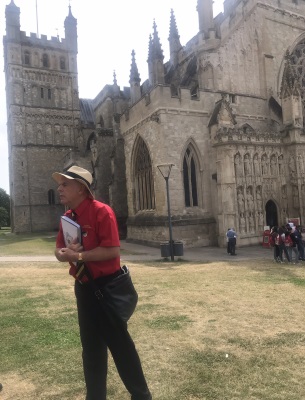 Exeter Cathedral is one of the most important buildings in Exeter, it is spectacular outside and inside with a long history, including its survival of the World War II bombings.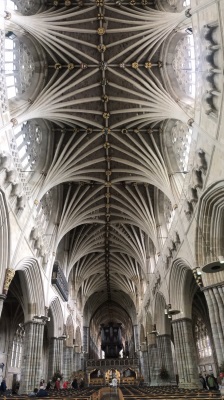 All these tourist attractions are located in Exeter city centre, within easy walking distance from each other. Here you will also find many shops, shopping centres, nightclubs, and cinemas.
Some of my favourite places to eat have been The Old Fire House, which serves very large and very good pizzas, the Chevalier – a large Wetherspoons, which is cheap and cheerful with several different areas to enjoy your drinks or food. The Terrace has amazing views and the food is very good. I have also had dinner at The Exonian, which has a great atmosphere and The Imperial, another Wetherspoon pub with a large garden, always full of life.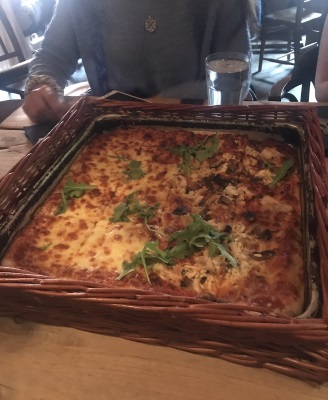 In Exeter city centre I have also visited the Historic Guildhall, which is on the route of several Red Coat tours, and Gandy Street, which is a very charming cobbled street, full of independent shops, cafes and clubs. J. K Rowling was said to have found inspiration for the Harry Potter books here! It is also home to the Vaults and Exeter Cavern underground nightclubs, and nearby is Timepiece night club, a must-visit if you're studying in the city!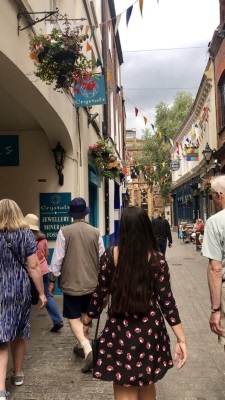 Part of Exeter that I have loved visiting is Exeter Quayside, perfect for walking, having a drink, relaxing, taking part in sports, eating, etc. I enjoyed delicious meals at On The Waterfront, Puerto Lounge and Rockfish, all situated beside the river.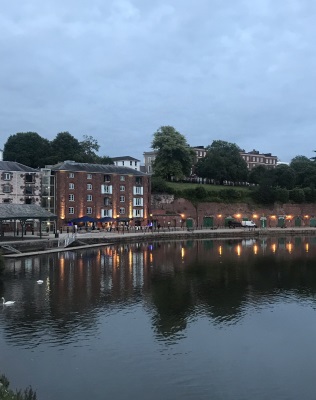 During my 10 week visit I also had the opportunity to attend some great Exeter events, such as Let's Rock 2019, a fantastic experience that I would love to repeat, it was a day full of concerts, laughs and meeting many people!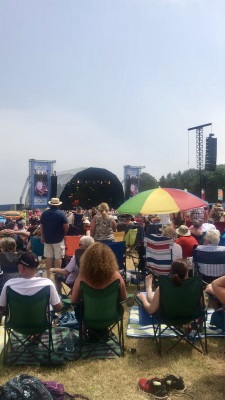 I also attended the Exeter Festival, three very varied days, with outdoor movies, concerts and activities for the whole family.
As well as Exeter itself, I had the opportunity to visit some of the other the beautiful parts of Devon, including the seaside town of Torquay where there are many different restaurants where you can choose between flavour, atmosphere, price, and proximity to the seafront, all have their charm. You can also go bowling, to the cinema, or for a stroll through its streets full of shops and bars. Its beaches are very beautiful and I was able to see the town from another perspective on a boat trip, where I could see the coastline of Torquay, Paignton and Brixham from the sea. It was a beautiful experience.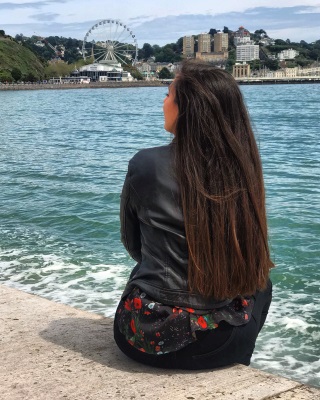 I have also had the opportunity to go to Paignton, get to know its beaches, its streets, visit Paignton Zoo, and enjoy a day at the Splashdown Waterpark.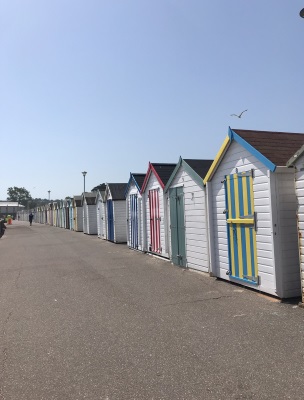 I had a go at paddle-boarding at Ladram Bay beach, a quiet bay with very beautiful views.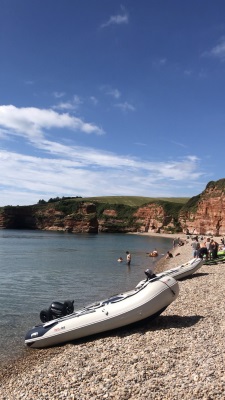 On one of my train journeys, I stopped in Plymouth, Devon's other city – and I could not leave without also visiting the famous lighthouse and Plymouth Hoe.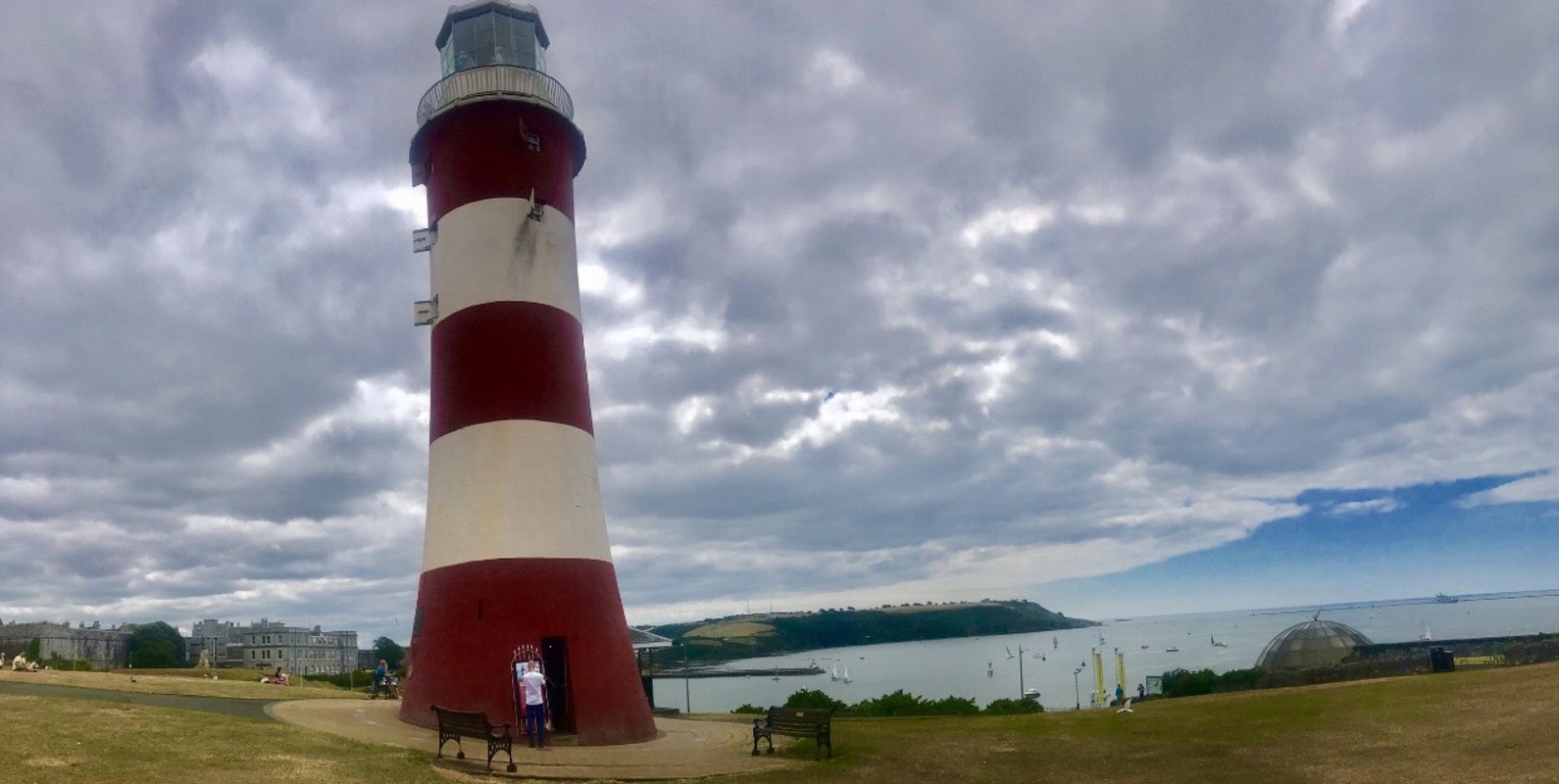 I have really enjoyed my time in Exeter and Devon. There is so much to see and do, and I look forward to visiting again someday soon.
Related
4 Comments