A visit to Exeter doesn't have to break the bank and there's a wide choice of free activities just waiting to be discovered throughout October.
For more inspiration then check out our full events listing of what's going on this month.
Autumn Fair at Exeter Cathedral
Showcasing an amazing line-up of local independent traders, this year's Autumn Fair returns to Exeter Cathedral on Tuesday 3 October (6.30pm to 9pm) and Wednesday 4 October (10am to 3.30pm). From mouth-watering food and drink to handcrafted jewellery and clothing, stoneware, ceramics and much more, entrance to the Cathedral is free and pre-booked adult tickets will also receive a free glass of mulled wine. There's also the opportunity to see the awe-inspiring Light of Hope Star installation by Peter Walker – a 3-metre steel sculpture, suspended with changing neon lights.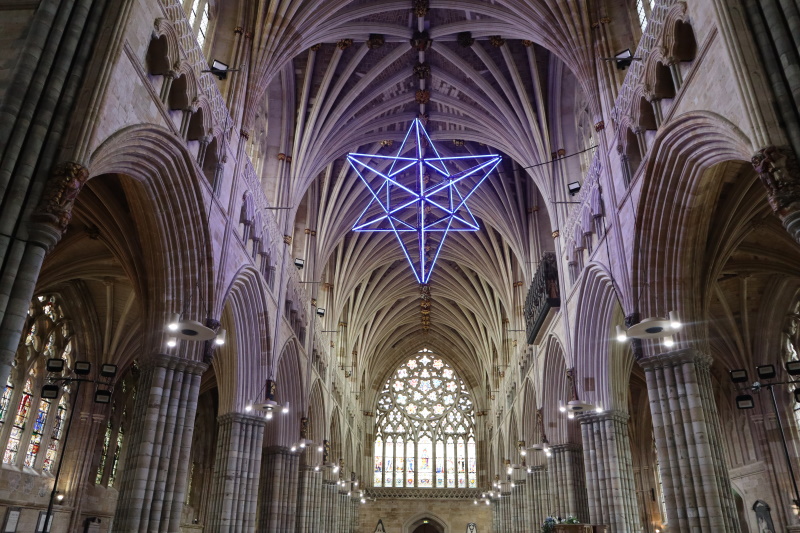 Powderham Food Festival
Be sure to mark your diary for one of the tastiest weekends of the year as Powderham Castle's annual Food Festival returns on Saturday 7th and Sunday 8th October. Tickets for this year's event are absolutely free and there's fun for all the family. Showcasing the region's best food and drink producers, visitors will be served up an array of competitions, demonstrations, entertainment and activities to tickle the taste buds and leave you wanting some a second helping.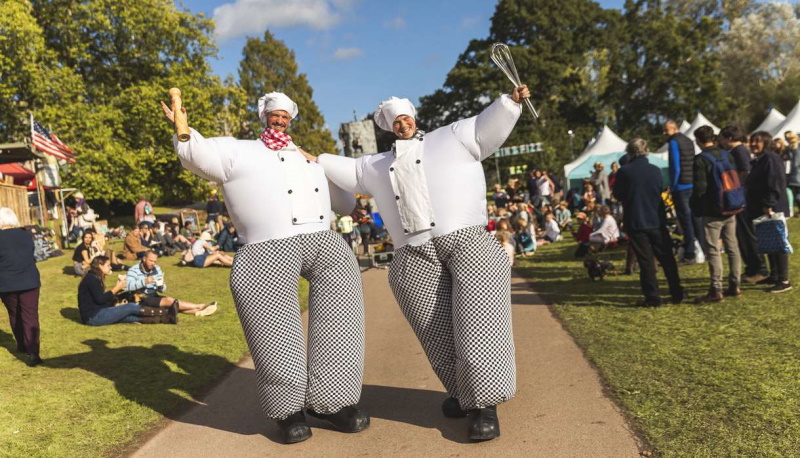 The Real Onedin Line
Join Art Work Exeter and the Custom House for The Real Onedin Line: an exhibition and pop-up performances that celebrate the rich history of the Quay – inspired by the area's key role in the 1970s BBC drama 'The Onedin Line'. You'll have to be quick though as the free exhibition ends on Monday 2nd October.
Free tours of the historic Devon and Exeter Institution
Founded in 1813 and located in the shadow of Exeter Cathedral, visit our thriving independent historic library and educational charity to find out what's happening with their exciting building conservation and renovation programme. Free to enter, the Devon and Exeter Institution was formerly the Exeter townhouse of the Courtenay family of Powderham Castle.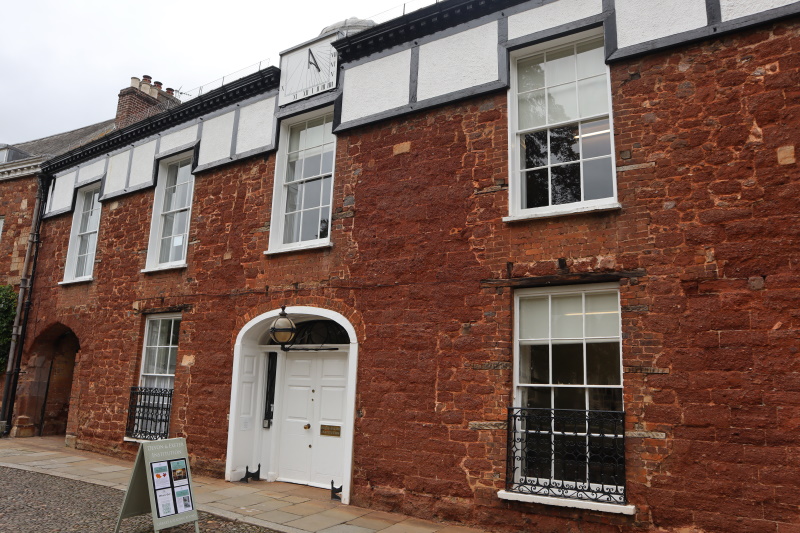 Red Coat Guided Tours
What better way to explore our beautiful city this autumn than with a free Exeter Red Coat Guided Tour. Operating daily throughout the year, discover over 2,000 years of history across a wide range of tours. What our tour guides don't know about Exeter's rich history probably isn't worth knowing. Don't miss out on the current schedule as it will change after October onto their winter tours.
Royal Albert Memorial Museum (RAMM)
Housing stunning displays, galleries and exhibitions, Exeter's RAMM is the perfect all-weather, family friendly attraction. Easily found in the city centre, the museum is home to worldwide collections and proudly houses displays showcasing the rich Exeter and Devon history. Before even stepping foot inside the museum, the Victorian building itself is a sight to behold. Don't miss out on their events running throughout October, including the powerful new exhibition 'Hollow Earth'.
Custom House Visitor Centre
Located on Exeter's historic quayside and occupying one of the most historic buildings on the waterfront, the Custom House Visitor Centre helps bring the history and culture of the quayside to life. Housing lively displays, illustrations and artefacts, it hosts a variety of arts, cultural events, exhibitions and activities throughout the year. From The Custom House you can also join Exeter's Red Coat Guides on their popular 'Exeter Historic Quay' tour.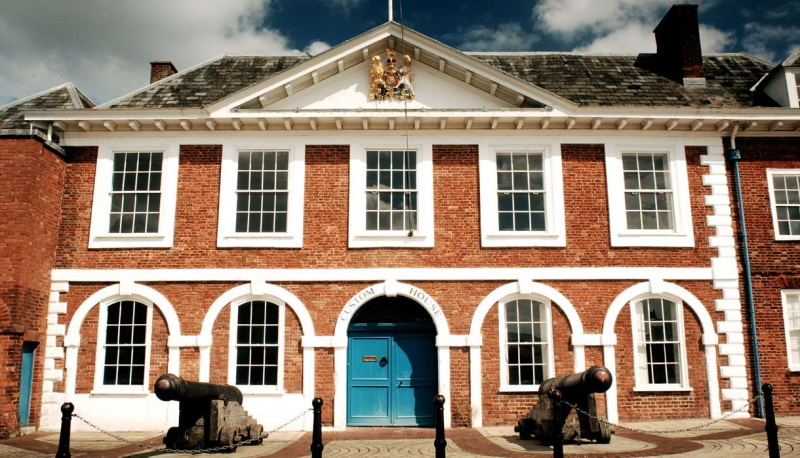 Exeter Guildhall
Built in the 1470s and serving as the centrepiece of Exeter's civic life, The Guildhall is a building is not only an ancient monumental but a building of architectural interest that is in busy working use to this day. The Grade I listed building is still in regular use civic functions, official receptions, mayoral banquets and exhibitions as well as being a popular wedding and civil partnership location. Subject to events the building is normally open daily but it's worth checking out the opening times or calling 01392 665500 in advance if you're planning to visit
Tuckers Hall
A building that was once confiscated by a monarch! There's never a dull moment when it comes to Exeter's rich history and Tuckers Hall has certainly led an intriguing life dating back to AD 1471. Home to The City of Exeter's important historic woollen cloth trade heritage, the original 15th century roof timber and Jacobean panelling is a real highlight that showcases one of the most important buildings in the city's financial history. Tuckers Hall is open throughout the year, every Thursday and Saturday, from 10:30am to 1pm.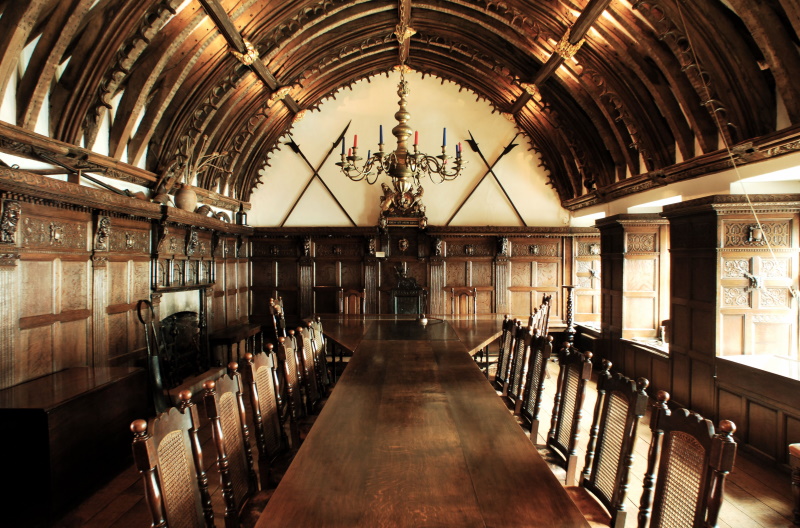 Related
0 Comments