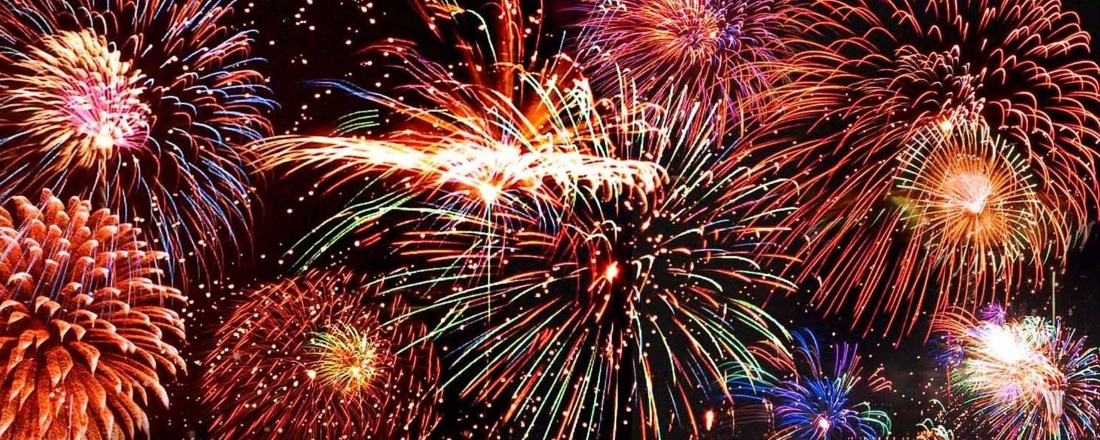 Now that the festive season is upon us, you probably haven't had any time to think about New Year's Eve! But once Christmas has passed in a few weeks, it'll creep up on us before we know it!
Visit Exeter this New Year's Eve! There's plenty going on – from gala dinners, to theatre experiences to 80's themed parties! As a visitor or a resident, you'll be spoilt for choice for where to welcome in 2019.
New Year's Eve Ball at Exeter Golf and Country Club
Put on your most glamourous outfits and head to Exeter Golf and Country club, for the New Year's Eve Ball! You'll be presented with a prosecco cocktail on arrival, a tasty five-course dinner and you'll dance the night away to live music and a disco until 1am! Find out more and quickly book your space before this event is full, an adult's ticket is £67.50.
New Year's Eve Gala Dinner at Hotel Du Vin
Hotel Du Vin is hosting a lavish gala dinner and fantastic live entertainment, perfect for those who want to see in 2019 in style! The evening costs £99 per person, book your place to avoid disappointment!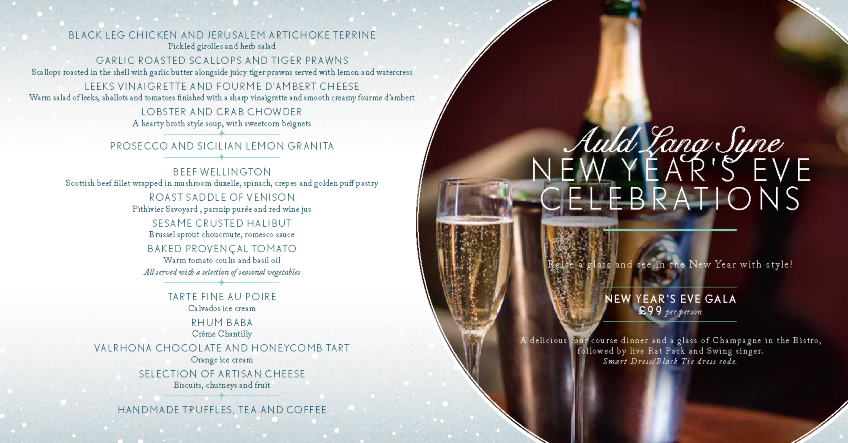 New Year's Eve: Back to the Future at Exeter Phoenix
Exeter Phoenix are firing up the Flux Capacitor at their Back to the Future themed New Year's Eve party! Expect Martini McFlys, photo booths, silent discos and self-tying trainers! Tickets are £20 each, for more information about how to attend the Enchantment Under the Sea Dance click here!
Faulty Towers Dining Experience at Exeter Northcott
Waited upon by Basil, Sybil and Manuel, this is fully immersive, highly improvised and site-specific comedy theatre at its best. Only one third of the show is scripted, so anything can happen as you take a seat in the 'Faulty Towers' restaurant! Tickets cost £85 which includes a festive 3 course meal, a glass of bubbly at midnight and a 70's disco! To book your tickets click here.
New Year's Eve at The Waterfront
The Waterfront is the place to be for families on Monday 31st December! With a pick 'n' mix sweet cart available all day, a pizza masterclass as well as face painting and glitter art – What's not to love? Production company The Cartwheel Collective will be storytelling and musicians will playing throughout the evening. Not to mention there will be DIY gin tasting all day! Booking is advised if you'd like to guarantee a table and enjoy their pizza! Click here for more information.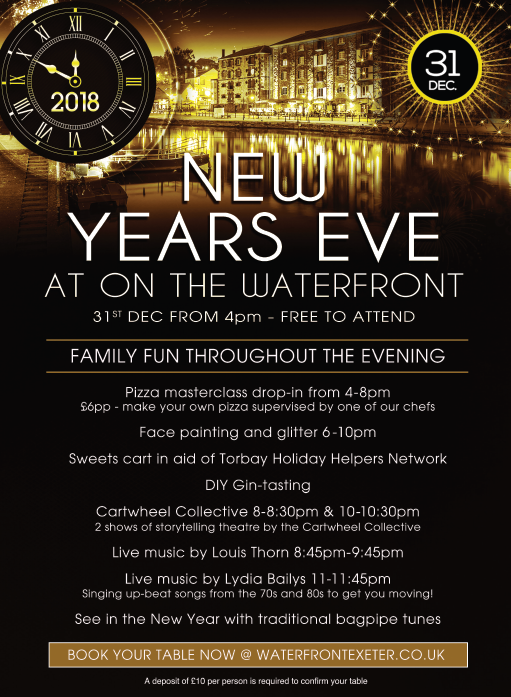 The Oddfellows
You foodies out there will enjoy this one – a 6-course dinner and arrival fizz at The Oddfellows! Arrive at 7:30pm for a set taster session, for £50 per person. Take a look at the menu here and book your seat before it's too late!
Deer Park Country House
If you like to indulge in Hollywood glamour, then the Deer Park Country House is the place to be for you this New Year's Eve! Party like a royal as you spend 2 days at the beautiful Georgian boutique house, with your exclusive access to the party on 31st December including a 6-course menu and a firework display! If you're not planning on staying, the country house is offering non-residents the opportunity to join in the celebrations too! Call 01404 41266 for more information and prices.
The Old Firehouse
Head to The Old Firehouse for your New Year's celebrations! Eat pizza, drink cider and dance until it's 2019! The pub is open until 5am, this free event is not one to be missed!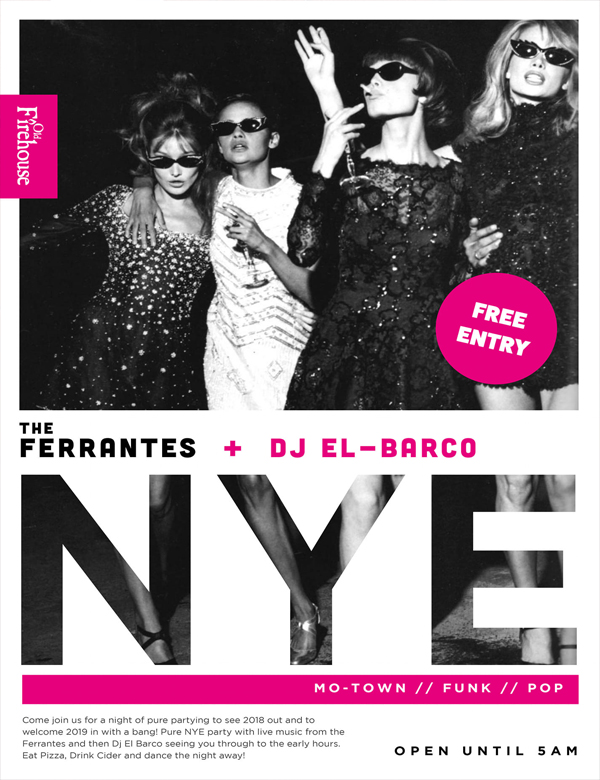 New Year's Eve Shindig at The Cosy Club
The Cosy Club's 1920's Gatsby Gladrags event returns this New Year's Eve! Enjoy the celebrations with a cocktail on arrival, a 4-course meal plus live music from a 1920's themed band! Make sure you're dressed for the occasion! Tickets cost £54.95, book your table quick – this event is normally a sell out.
The Boathouse Topsham
No-one wants to cook on New Year's Day, so book a table at The Boathouse in Topsham to grab your breakfast! The restaurant will be serving an all-day breakfast alongside their normal menu, so no matter what time you make it to bed the night before you'll still be able to feed your appetite when you wake up!
Happy New Year from the Visit Exeter team!
Related
0 Comments